Last sunday it was time to travel. And it felt surreal.
We have been preparing this for quite a time, the last two weeks we were living in the house of a friend as we had to leave out rental appartment, hence we had already packed our suitcases.
But now it was time to
really prepare the suitcases and respect the 23 kg weight limit – that caused the first small panic attack
load the car and drive to the airport; we drove there last friday to get our PCR tests done, nothing new
look for the checkin counter, ok that's new, but after showing some papers, qr codes and giving up the suitcases, it was done and over
Our Kids and some friends came to the airport to say goodbye, we had some drinks together like all the other farewell events of the last weeks…
But at 17:00 it began, going through the security check, the first undeniable fact that we are moving on to our new adventure.
From there on everything went pretty smooth; the boarding, transit in Madrid, the long flight – yes long and uncomfortable but without real problems, the immigration with four suitcases, entering our flat the first time after 2.5 years.
16 hours of travel and you are in a totally different world. I know the feeling from the holidays. But that fact that it's now not for holidays but rather a permanent change will need some moment to really digest.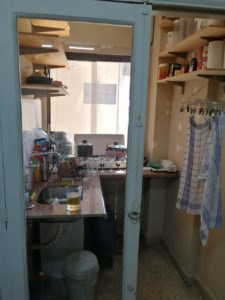 After 2.5 years the flat was pretty dusty and we also encountered the remains of some visiter; 5 dead mouse 🙈 lucky for us already totally dired up so there was no smell.
After some cleaning and the shopping we cooked our first meal in our kitchenette.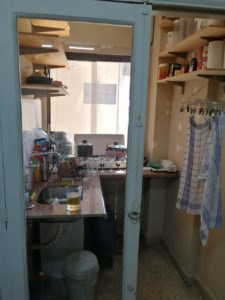 we'll get some rest to process the jet lag, try to relax from the stress of the last weeks/months of preparations. And dive in to our new lifes.